Local Companies
Edgewood Vista
(701) 852-1399
800 16th Ave SE
Minot, ND
Medquest Home Medical
(701) 838-6789
717 27th St SE
Minot, ND
Trinity Home Health/Hospice
(701) 857-5082
1015 S Broadway # 306
Minot, ND
Edgewood Vista Minot
800 16th Ave Se
Minot, ND
Trinity Homes
(701) 857-5800
305 8th Ave Ne
Minot, ND
Services
Nursing Home Services
Data Provided By:
Keycare Medical
(701) 857-7370
400 Burdick Expy E
Minot, ND
Merit Care Health Care Acces
(701) 852-4110
116 1st St SW
Minot, ND
Wintering Creek Enterprises
(701) 839-5646
1608 16th St NW
Minot, ND
Manor Care Health Services
(701) 852-1255
600 S Main St
Minot, ND
Services
Nursing Home Services
Data Provided By:
Wellington
(701) 858-9800
601 24th Ave SW
Minot, ND
Services
Assisted Living Facility
Data Provided By:
Data Provided By:
Mobility Scooter Minot ND
Welcome to the eOrthopod Local Pages. Here you will find local resources about Mobility Scooter in Minot, ND and some related products that may be of interest to you. For your convenience, we have also compiled a list of businesses and services around Minot, including Assisted Living, Health Insurance, and Medical Equipment that should help with your search. Before you take a look at the local resources, please browse through our competitively priced products that you could order from the comfort of your own home.
---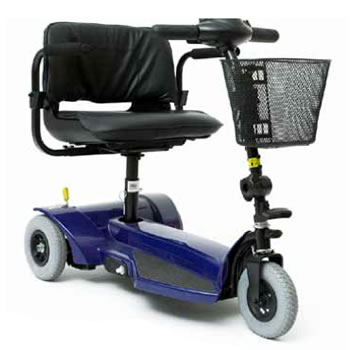 AmeriGlide 111TS Electric Travel Mobility Scooter
Equipped with regenerative electromechanical brakes to conserve battery power and weighing only 84 pounds when fully assembled, the AmeriGlide 111TS is an excellent electric scooter for users who need a lightweight, portable mobility aid. The 111TS disassembles quickly and easily into three manageable pieces, so traveling with your scooter is a breeze. Rated to hold 250 pounds of weight, this AmeriGlide travel scooter can operate at speeds up to 4.25 mph and travel up to 10 miles on a single battery charge. You won't find a lower price on a mobility scooter anywhere else, so call 1 (800) 790-1635 today to order your own AmeriGlide 111TS travel scooter!